Back
Champions Full list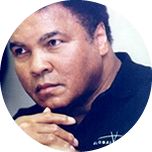 United States
Three-time world heavyweight boxing champion
"Most Recognizable Person on the Planet," Time Magazine
"Athlete of the Century," GQ Magazine

United States
International Goodwill Ambassador for Global Village Champions Foundation
He is a former Undisputed World Champion in both the cruiseweight champion and heavyweight divisions, earning him the nickname "The Real Deal." Holyfield is the only 5-time World Heavyweight Champion, winning the WBA, WBC, and IBF titles in 1990, the WBA and IBF titles in 1993 and the WBA title in 1996 and 2000.
1982 Golden Gloves national title
1984 Bronze medal, Olympics, boxing
1986 WBA Cruiserweight champion (Defeats Dwight Qawi)
1987 IBF Cruiserweight champion (Defeats Rickey Parkey)
1988 Undisputed World Cruiserweight Champion (Defeats Carlos DeLeon)
1990 Undisputed World Heavyweight Champion (Defeats Buster Douglas)
1993 Retakes IBF/WBA Heavyweight titles (Defeats Riddick Bowe) (One of
three heavyweight champions to regain title from the man who beat him)
2000 Retakes WBA Heavyweight title (Defeats John Ruiz)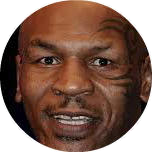 Mike Tyson
Born on June 30, 1966, Mike Tyson is a retired American professional boxer.  Tyson is a former undisputed heavyweight champion of the world & holds the record as the youngest boxer to win the WBC, WBA & IBF heavyweight titles at 20 years, 4 months, & 22 days old.  Tyson won his first 19 professional bouts by TKO in the second round.  In 1987, Tyson added the WBA & IBF titles after defeating James Smith & Tony Tucker.  He was the first heavyweight boxer to simultaneously hold the WBA, WBC & IBF titles, & the only heavyweight to successfully unify them.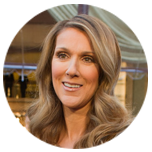 Canada
International recording superstar
Grammy Award Winner
Golden Globe Award Winner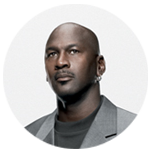 United States
Retired guard, six-time basketball champions Chicago Bulls
Sponsor of "Bourbon Street Brawl" for Global Village Champions Foundation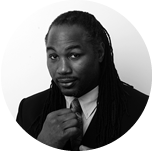 England
Lennox Claudius Lewis, is a retired boxer and the most recent undisputed world heavyweight champion. He holds dual British and Canadian citizenship. As an amateur he won gold representing Canada at the 1988 Olympic Games after defeating future heavyweight champion Riddick Bowe in the final.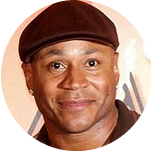 United States
James Todd Smith, better known as LL Cool J, is an American rapper, entrepreneur & actor from Bay Shore, NY.  He is known for romantic ballads such as "I Need Love", Around the Way Girl" & "Hey Lover", as well as pioneering hip-hop with songs like, "I Can't Live Without My Radio" & "I'm Bad", just to name a few.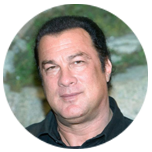 United States
Steven is an American action film star, producer, writer, martial artist, guitarist and reserve deputy sheriff.  A 7th-degree black belt in Aikido, Seagal began his adult life as an Aikido instructor in Japan.  He became the first foreigner to operate an Aikido dojo in Japan.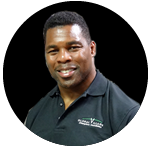 Georgia
Walker is a former American college and professional football player and a mixed martial artist from Georgia. He played college football for the University of Georgia, earned All-American honors three times and won the 1982 Heisman Trophy.  Walker began his professional football career with the New Jersey Generals of the United States Football League (USFL), before joining the Dallas Cowboys of the National Football League (NFL). In the NFL, he also played for the Minnesota Vikings, Philadelphia Eagles and New York Giants. He was inducted into the College Football Hall of Fame in 1999.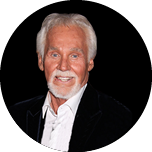 Kenny Rogers
Kenny Rogers is an American singer-song writer, actor, producer, author & more!  He is a member of the Country Music Hall of Fame.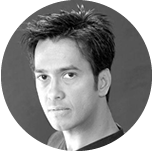 Philippines
Actor/Host/Director/Producer with a production company in Manila, San Francisco, and Los Angeles that produces Films and content for TV.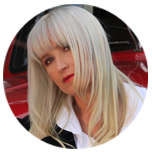 United States
International Recording Artist / Songwriter
Philanthropist
Proud Kiwi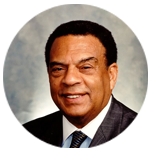 United States
Former U.S. Ambassador to the United Nations
Co-chairman of the 1996 Summer Olympic Games
Former Mayor of Atlanta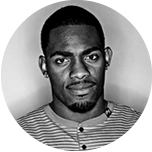 Washington, D. C.
Arrelious Markus Benn is an American football wide receiver for the Philadelphia Eagles of the NFL. He was drafted by Tampa Bay Buccaneers in the second round of the 2010 NFL Draft. He played college football for Illinois.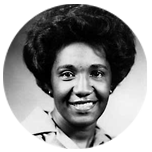 United States
36th treasurer of the United States of America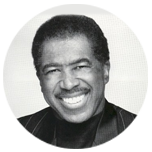 United States
Pioneering recording artist
"Stand By Me" . . . "Spanish Harlem" . . . "Save the Last Dance for Me"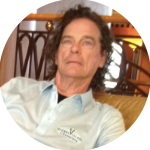 BJ Thomas
BJ Thomas is a popular American singer with hits best know from the 1960's & 1970's.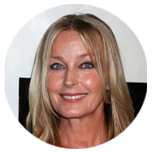 United States
Iconic Actress
Passionate Animal Rights Advocate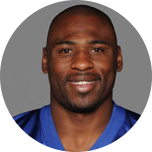 Brandon Jacobs
Born in 1982, Brandon Jacobs is a former American football running back who played for the NY Giants & the San Francisco 49ers.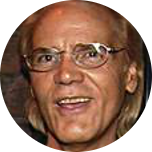 Brian Hyland
Brian is an American pop recording artist who was particularly popular in the 1960's & 1970's.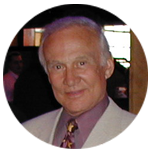 United States
Astronaut. On July 20, 1969, as part of the Apollo II mission, Neil Armstrong and Buzz Aldrin become the first humans to set foot on the moon.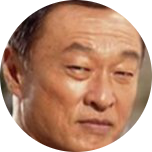 Japan
is an exceptional actor and martial artist with worldwide appeal.He has acted in many blockbuster hits including Pearl Harbor, Planet of the Apes and Memoirs of a Geisha. His portrayal of Shang Tsung in the hit arcade game to film, Mortal Kombat, brought him notoriety in the realm of the video game community.Mr. Tagawa's years of experience through studying martial arts has led him to develop his own system, Chun Shin.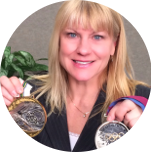 United States
TWO-TIME OLYMPIC GOLD MEDALIST in U.S. Speedskating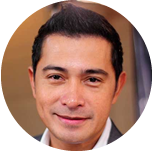 Philippines
Cesar Montano, is a multi-awarded Filipino actor and film director.He played roles in numerous B movies. He then played major roles in several action movies and a brief television career playing the lead role in the television sitcom Kaya ni Mister, Kaya ni Misis.
United States
Christopher Tucker is an American actor and comedian. He is best known for playing the role of Detective James Carter in the Rush Hour film series. Tucker became a frequent stand up performer on Def Comedy Jam in the 1990s.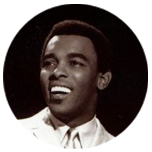 United States
World famous R&B singer with hits "Any Day Now" and "I Don?t Want To Cry"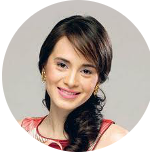 Congresswoman Lucy Torres-Gomez
Lucy Torres-Gomez is a a Filipina actress, model, TV host & Congresswoman.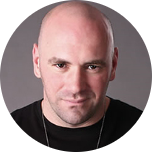 Dana White
Dana White is a business man, entrepreneur & President of the Ultimate Fighting Championship (UFC).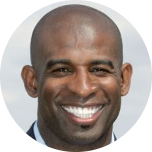 Deion Sanders
Deion Sanders, nicknamed "Prime Time", is a former American football player, professional baseball player & current NFL Network Analyst.  He played for the Falcons, 49ers, Cowboys, Redskins, Ravens, Reds, Yankees & Giants.  He also participated in the 1992 World Series.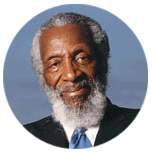 United States
Comedian and American civil rights activist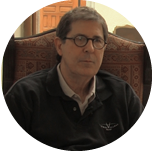 United States
Peterson joined The Kingsmen after the rough but iconic single was recorded but just in time to experience the ensuing controversy. As recounted in his book "Louie Louie: Me Gotta Go Now" (AuthorHouse, $19.95), the song really took off in 1964 after rumors Indiana governor Matthew Welsh banned it.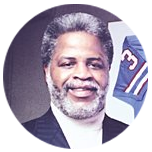 United States
Ret. Professional Football Running Back
Heisman Trophy Winner in 1977
Member Professional Football Hall of Fame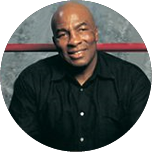 United States
Earnie Dee Shaver, better known as Earnie Shavers, is an American former professional boxer. In 2003, he was listed #10 on The Ring's ranking of the 100 greatest punchers of all-time.[1] Muhammad Ali, Joe Bugner, Larry Holmes, Randall "Tex" Cobb, Ron Lyle and Ken Norton all credited Shavers as being the hardest puncher they had ever faced in the ring. Known as the 'Black Destroyer', Shavers compiled an impressive record, winning 44 of his first 47 fights by knockout; mostly against unremarkable opposition. His KO streak included 27 consecutive knockouts. 20 victories were in the first round.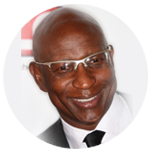 United States
NFL Pro Bowl running back for the Los Angeles Rams
Most rushing yards in a single American football season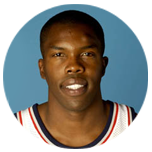 United States
Played 12 seasons in the NBA, won a world championship title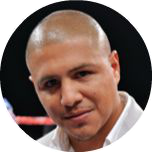 Fernando Vargas
Born on December 7, 1977, Fernando Vargas is a retired American boxer of Mexican descent & a two-time world champion who won a bronze metal as an amateure at the 1995 Pan American Games in Mar del Plata.  His nicknames include "Ferocious", "The Aztec Warrior" & "El Feroz".  Vargas was the youngest fighter to become world light middleweight champion until Saul Alvarez won the vacant WBC belt in March 2011.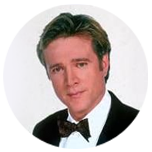 United States
Actor and TV host
Star on the CBS daytime drama "Guiding Light" for the past 22 years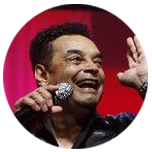 United States
Legendary rock-n-roll performer and recording artist
"This Little Girl is Mine" . . . "New Orleans" . . . "Quarter to Three"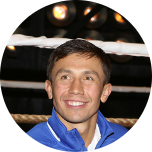 Gennady Glovpkin
Gennady is an undefeated Kazakh boxer who is the reigning WBA & IBO middleweight champion.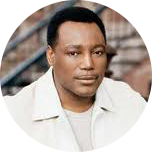 George Benson
Born March 22, 1943, George is a ten-time Grammy Award winning American musician.  He began his career at age 21 as a jazz guitarist.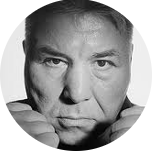 George Louis Chuvalo
George Louis Chuvalo is a retired Canadian heavyweight boxer who was never knocked off his feet in ninety-three professional fights between 1956 & 1979.  He is often considered to have had the greatest chin in the history of boxing & to be one of the most durable fighters ever.  Chuvalo notably traded punches with several all-time greats from Joe Frazier, George Foreman & most famously, Muhammad Ali.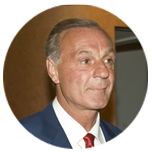 United States
National Hockey League hall of famer
Led Montreal Canadiens to five Stanley Cup victories
NHL scoring leader three seasons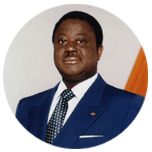 Cote d'Ivoire
Former president of Cote d'Ivoire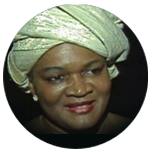 Liberia
Former Liberian Ambassador to the United Nations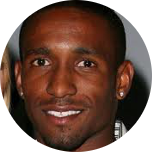 Jermaine Defoe
Born October 7, 1982, Jermaine Defoe is an English footballer who plays as a striker for the English Premier League club.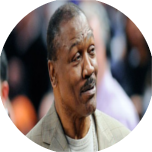 Joe Fraizer
Born January 12, 1944, "Smokin' Joe" Fraizer is a retired professional American Boxer.  He is an Olympic gold medalist & an undisputed World Heavyweight Champion, with a one fight comeback in 1981.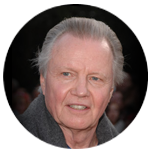 United States
Born December 29, 1938, John Voight is an American actor. He has won one Academy Award, out of four nominations, and three Golden Globe Awards, out of nine nominations. Voight is the father of actress Angelina Jolie and actor James Haven.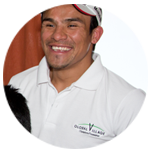 Mexico
Three-division World Champion with eight world titles in three different boxing weight classes
Currently, the WBA, WBO and The Ring Lightweight World Champion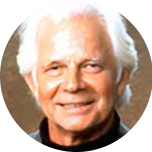 Kenny Stabler
Born on Christmas Day in 1945, Kenny Stabler is a former NFL quaterback.  He played for the Raiders from 1970-1979, the Oilers from 1980-1981 & the Saints from 1982-1984.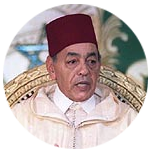 Morocco
Former King of Morocco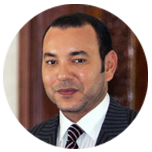 Morocco
Current King of Morocco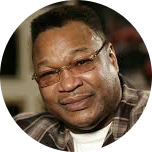 Larry Holmes
Larry Holmes, whose left jab is rated among the best in boxing history, is a former heavyweight champion of the world.  Holmes won his first 48 professional bouts, one short of matching Rocky Marciano's career record of 49-0.  He is frequently ranked as one of the greatest heavyweights of all time & has been inducted into the International Boxing Hall of Fame & the World Boxing Hall of Fame.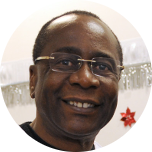 Lee Lacy
Lee Lacy is a former Major League baseball player who played for the Braves, Dodgers, Pirates & the Orioles, primarily as an outfielder from 1972-1987.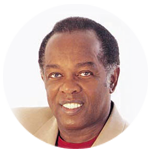 United States
Legendary American singer of blues, jazz and soul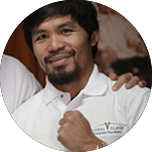 Philippines
Asian Goodwill Ambassador for Global Village Champions Foundation
The Honourable Emmanuel D. Pacquiao
Representative for Sarangani, Lone District in the 15th Congress of the Philippines
The first eight-division World Champion
Named "Fighter of the Decade" for the 2000s
Currently rated as the "number one" pound-for-pound best boxer in the world
Maria Cordero
Born in Macau, China, Maria is a professional singer, recording artist, actress & TV show host who has many gold records in Taiwan & China.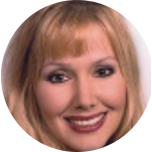 Mia Wesbrooks
Mia Wesbrooks has a large national & international following for entertainment, news, business & law via her radio talkshow, Mia Wesbrooks Law & Justice on Your Side!  Mia is a seasoned Trial Lawyer, TV & Radio host & Mom, who fights for the rights of others.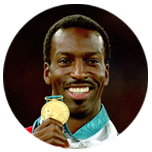 United States
Two-time gold medal winner, 1996 Summer Olympics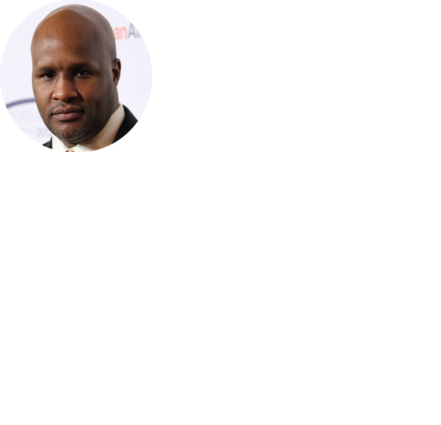 michael moorer
Moorer is a retired American boxer who is a former three-time world heavyweight champion & former world light-weight champion. He was the first universally recognized southpaw world heavyweight champion.  He scored knockouts in each of his first 26 bouts, placing him in the exclusive list of boxers who have won at least 20 fights in a row by knockout.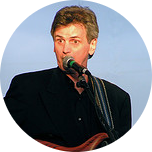 Mike Mitchell
Starting in 1959, Mike Mitchell was one of the original line up of The Kingsmen, out of Portland, OR as the lead guitarist.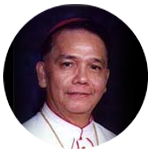 United States
fmr. Archbishop of Tuguegarao D.D
Served faithfully as Archbishop for 25 years
United States
A member of the Kansas City Chiefs Hall of Fame. The First Pro Athlete with a Masters and Fellowship from the Kennedy School of Government at Harvard.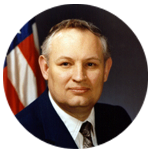 United States
Legendary Law Man
Former Associate Deputy Director of the F.B.I. in charge of Criminal Investigations
Counter - Terrorism & Counter - Intelligence.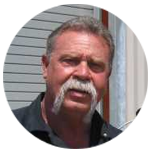 Country name
Orange County Choppers founder
Star of the hit television show "American Chopper" on TLC
World-famous custom motorcycle chopper designer/builder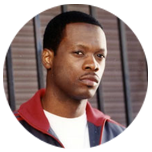 United States
Grammy Award winning singer and producer with The Fugees
Philanthropic activist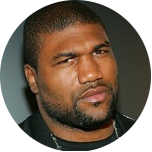 Quinton Rampage Jackson
Quinton, age 36, is an American MMA artist, professional wrestler & actor.  He is a former UFC Light-Heavyweight Champion.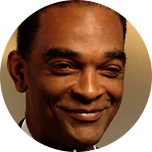 Ralph Sampson
Ralph is a retired NBA player.  He was a 3 time College Player of the Year & #1 pick in the 1983 NBA draft, just to name of few of his many career highlights.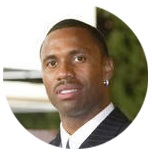 United States
Defensive back for Super Bowl champion Denver Broncos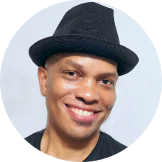 Raymond Johnson
Multi-artist, producer, choreographer, singer & television personality, currently working in the entertainment, fashion & IT industry in Japan.  Well known for the original Pokemon songs & Ohasuta TV program.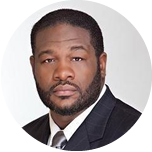 United States
Riddick Lamont Bowe (born August 10, 1967, Brooklyn, New York City) is an American professional boxer. He is a former two-time World heavyweightchampion, first winning the WBA, WBC and IBF titles in 1992, becoming undisputed heavyweight champion. Bowe's second reign as heavyweight champion was in 1995 when he won the WBO title. Bowe retired in 1996 but made a return to the ring in 2004.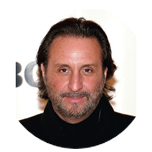 United States
World-renowned actor
Activist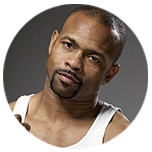 United States
"Fighter of the 1990s Decade,"
Boxing Writers Association of America
Sponsor of "Bourbon Street Brawl" for Global Village Champions Foundation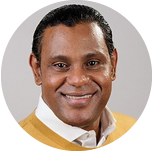 Dominican Republic
Samuel Peralta "Sammy" Sosa is a Dominican retired professional baseball right fielder. Sosa played with four Major League Baseball teams over his career which spanned from 1989–2007. In 1998, Sosa and Mark McGwire achieved national fame for their home run-hitting prowess in pursuit of Roger Maris' home run record. While playing with the Texas Rangers, Sosa hit his 600th career home run to become the fifth player in MLB history to reach the milestone. He is also the all-time home run leader among foreign-born MLB players. Sosa is one of only two National League players to ever reach 160 RBIs in a season, a milestone he reached in 2001. Sosa is the only player to have hit 60 or more home runs in a single season three times.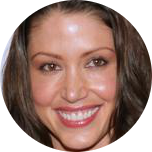 Shannon Elizabeth
Shannon Elizabeth is an American actress & former fashion model.  She is well known for her roles on American Pie, Scary Movie & Jay & Silent Bob Strike Back.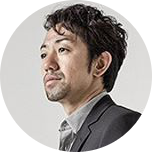 Shushi Kato
Shushi Kato is an activist, philanthopist & best-selling author.  His book, "The Art of Self-love" has sold over 100,000 copies, & the accolades for his humanitarian efforts throughout Asia & beyond are many.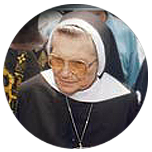 United States
African missionary helping the less fortunate every day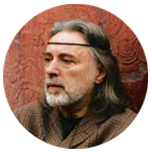 Bulgaria
"The Bulgarian Gem" Acclaimed Artist / Sculptor
1995 Awarded "Crystal Star" by art gallery "Makta" for best exhibition of the year
2006 Awarded "Golden Century" Prize, by Minister Nina Chilova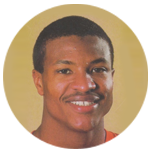 United States
Seven time All-Pro defensive back
Member, Super Bowl champion Denver Broncos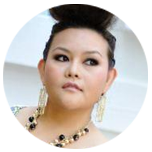 United States
Multi-award winning talk show host in Thailand
No. 1 female TV host in Thailand
Talk show host, actress and businesswoman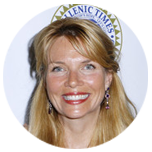 United States
Actress, writer and wildlife re-habilitator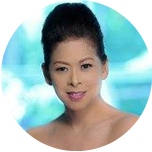 Philippines
Tessa Rufino Prieto-Valdes is a fashion designer, columnist and socialite-philanthropist known for her flamboyant outfits. She also comes from the wealthy Prieto clan, who controls one of the largest newspapers in the Philippines, the Philippine Daily Inquirer.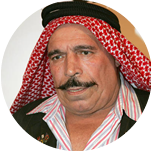 Iran
Hossein Khosrow Ali Vaziri is a semi-retired Iranian professional wrestler and actor better known by his ring name The Iron Sheik. He is known for ending the near six-year World Wrestling Federation Championship reign of Bobb Backlund, and for being the man Hulk Hogan defeated for his first WWF Championship. A heel throughout the 1980s, he later gained popularity on Opie and Anthony, Kidd Chris, The Howard Stern Show, and on the Internet due to his shoot interview.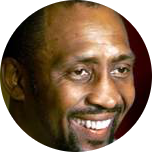 thomas hearns
Thomas is a retired American professional boxer, nicknamed "The Motor City Cobra" & more famously, "The Hitman".  He became the first boxer in history to win world titles in four divisions.  He would also become the first fighter in history to win 5 world titles in 5 different divisions.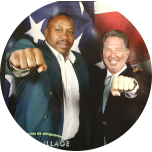 Tim Witherspoon
Tim Witherspoon is a retired American boxer who at one time, held the WBC & WBA World Heavyweight Champion Titles.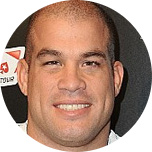 Tito Ortiz
Born in 1975, "Tito" Ortiz is an American MMA & pro wrestler, holding the UFC Light Heavyweight Champion from 2000-2003.  He is the 9th inductee into the UFC Hall of Fame.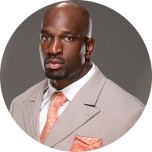 Titus O'Neil
Thaddeus "Titus" O'Neil is an American professional wrestler, & retired college & professional football player.  He is currently with the WWE.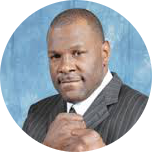 Tony "TNT" Tucker
Tony "TNT" Tucker is a retired professional heavyweight boxer who won the 1979 gold metal at the Pan American Games.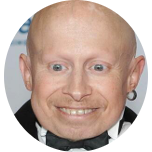 Verne Troyer "Mini Me"
Born January 1, 1969, Verne Troyer is an American actor & stunt preformer best know for his role as "Mini Me" in the Austin Powers movies.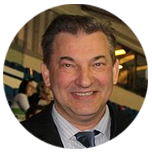 Russia
First Soviet-born player inducted into the Hockey Hall of Fame (1989)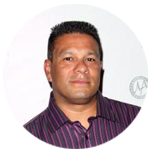 United States
Will is the world leader in customizing cars.  With his hit show, Unique Whips, on the SPEED network, Will has a global client base for the hottest, most unique car designs.