Back
Global Village relief Champions
Helping Needy People Around the World.
Universal Aide Society is a relief agency dedicated to assisting the needy in developing countries. When disaster strikes ? famine, drought, war or earthquake Universal Aide Society is ready to send relief shipments of food, clothing, medicine and emergency supplies wherever it is needed.

Once these shipments arrive at their destinations, the life-saving products are immediately distributed to those affected by the disaster.Imagine the face of a mother receiving food and medicine that will save her child?s life or the excitement of children receiving warm clothing to help them through the cold nights.

We?re proud to have been a Global Village Relief Champion since 1998. Together with the other Champions we will achieve ?A Day Without Hunger? on a Global scale.

UNIVERSAL AIDE SOCIETY
NANAIMO, BC, CANADA

http://universalaide.org/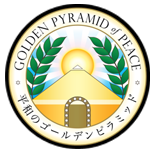 Helping Needy People Around the World.
GPOP was created with the purpose to awaken in all of us the possibility of Peace in our lifetime. It is a symbol that points to a realization that Peace World Wide is possible and that by adopting simple principles into our lives we can achieve peace on earth.

The time has come for all of us to take universal responsibility for the earth and to look for alternative means of sustainability that will result in important changes in how we live: an inner peace based on principles free from prejudices and blind dogma; use of energy from innovative solar, wind and geothermal sources; and financial solutions that include micro economies that respect the human aspect and value the soul as much as hard assets. The goal is to shift the current economic system toward a regenerative eco-system economy that sustains the human soul as well as the earth?s resources and thus becomes the symbiotic system that used to operate the earth.

GPOP has been involved in relief efforts in Japan since the fourth day of the March 11th 2011 disaster. Our trucks have brought food and water as well as other supplies to the needy and we continue to do so. There is a lot of work to be done in that area of rebuilding and bringing people back to their normal lives. Currently we are engaged in many different projects such as retrieval of body parts within the Fukushima area, support to mothers by training them to do a new profession, support to temporary housing communities with food/water and other things, emotional support to elderly through feeding and massage services + fun events for everyone with food and celebrity involvements to show them that we care!

The Golden Pyramid of Peace is a registered 501(c)(3) non-profit organization within the state of California.

www.goldenpyramidofpeace.com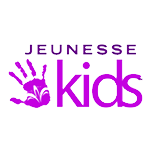 Jeunesse Kids™ is a charitable organization that makes it easy for Jeunesse distributors to really make a difference.
As a corporate sponsor of Global Village, Jeunesse Kids™ directly affects the lives of underprivileged children throughout the world.
Through Global Village, Jeunesse Kids™ is able to:
-Feed hungry children around the globe
-Deliver urgently needed medical supplies
-Provide clothing, educational materials, and toys

High goals
Our goal: feed then millions kids within the next six months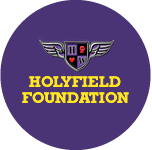 Striving to strengthen the lives of youth and their families
Evander Holyfield,  five-time Heavyweight Boxing Champion of the World, attributes much of his success to the support and encouragement he received as a child. As a way to give back to the community Mr. Holyfield created the Holyfield Foundation to help disadvantaged young people become healthy, successful and productive adults. The Holyfield Foundation strives to strengthen the lives of youth and their families by establishing and funding programs dedicated to their athletic, academic and spiritual development.
The Holyfield Foundation provides underprivileged, but deserving youth more opportunities to succeed. Founded in 1993, the Holyfield Foundation's past funding efforts have been geared towards assisting outside organizations, with similar missions, that meet their core demographic. Through these joint efforts the foundation has developed strong ties to the communities in which these organizations serve. While the Holyfield Foundation intends to continue its support of partner organizations to the best of their ability they have also developed and now intend to launch more of their own programs. In doing so, the foundation hopes to better serve their core demographic by commencing a direct relationship with them and getting to the heart of their needs.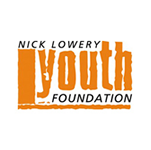 .
Nation Building for Native Youth (NBNY) is a life-changing Diversity leadership empowerment program for Native youth grades 10-12 and their adult advisors. NBNY programs represent 25 tribes from New England, Northern Plains, Great Lakes, Southeast, Southern Plains, New Mexico and Arizona.

NBNY Consists Of:
NBNY and NExT are the foremost programs of The Nick Lowery Youth Foundation (NLYF), a 501 (c)(3) Arizona nonprofit organization. Since 2003, 600 Native and Diverse Youth and adult advisors have participated in NBNY and NExT Summer Institutes. An additional 10,000 youth have been reached through the assemblies, materials, workshops and the work of the adult advisors in their home communities. With grants from the UPS and Lee Kreindler Foundations, and a new partnership with Sharon Lechter's Thrivetime Challenge and Pay Your Family First, NLY Foundation is indeed thriving.
NBNY and NExT comprise 1-5 day institutes throughout the year in diversity leadership training for all youth, from prison youth populations, to high school and middle schools, to the top academic youth in the country at Dartmouth College. We focus on the informal components of awareness and self esteem ~ cognition, perception, and learning ~ to group awareness and behavioral styles, trust building, and team exercises, and the more formal components of public speaking and advocacy.

The outcome is:
a) students that are a far more attractive college candidate
b) greater life-long citizens for a diverse country and world stage
c) a profoundly enhanced awareness of each student's most effective learning fingerprint, group leadership style, and most meaningful life purpose.
In short, we help integrate the Focus, Passion and Purpose that are the prime indicators of all successful community-driven lives. The Gallup Institute found recently that Hope and Engagement are far more important predictors of success than grades and test scores. Education today is missing Focus and passion in the classroom, and purpose outside the school. We are committed to honoring the God-given gifts and passions that raise school work to purpose-filled, life-long education.

NBNY Goals & Outcomes:
The long-term goals of the program are to enable Native youth to lead positive, successful lives and ultimately serve and lead their communities into a new era of not only sovereignty, but also robust economic, social and political health. Youth learn about:
How their personality and style can be most effective within the group How this self knowledge leads to confidence and better leadership through public speaking skills Effective ways to operate in the greater society while remaining true to their culture Ways to mobilize community resources to make a difference.
The inner workings of tribal governments As a result of this program, Native youth return home emboldened to solve critical community problems and needs. They are able to put important new skills to work to change their own lives while improving the lives of others. What is more, Native communities gain services from the youth and their advisors. The adult advisors receive training and materials that help them in their future work in their community, and the community gains an opportunity to view youth in new ways as partners they can trust and respect.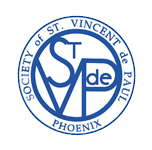 The Society of St. Vincent de Paul
The Society of St. Vincent de Paul is an international non-profit organization dedicated to serving the poor and providing others with the opportunity to serve. The Phoenix Diocesan Council has been assisting central and northern Arizona families since 1946. Programs include services for the homeless, medical and dental care for the working poor, charity dining rooms, thrift stores, a transitional housing shelter and general assistance for individuals in need.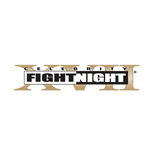 Celebrity Fight Night
Recognized as one of the nation's elite charity events, Celebrity Fight Night is a star-studded evening presented in honor of our featured guest, Muhammad Ali. Celebrities and professional athletes from all over the country participate in a night filled with incredible live auction items and live musical performances by many of today's brightest stars. This power-packed night of excitement not only leaves our audience with unforgettable memories each year but, more importantly, provides significant dollars for charities. Throughout Celebrity Fight Night's 19-year history $87 million has been raised with the Muhammad Ali Parkinson Center at Barrow Neurological Institute as the primary beneficiary. Numerous other charities have benefited and countless lives have been changed thanks to the tremendous generosity of our supporters.
http://www.celebrityfightnight.org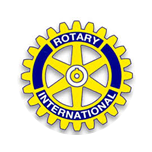 Rotary Club International
Rotary's main objective is service — in the community, in the workplace, and around the globe. The 1.2 million Rotarians who make up more than 34,000 Rotary clubs in nearly every country in the world share a dedication to the ideal of Service Above Self.
Rotary clubs are open to people of all cultures and ethnicities and are not affiliated with any political or religious organizations.
http://www.rotary.org/en/Pages/ridefault.aspx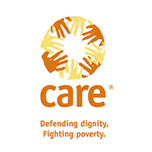 CARE
CARE is a leading humanitarian organization fighting global poverty. We place special focus on working alongside poor women because, equipped with the proper resources, women have the power to help whole families and entire communities escape poverty. Women are at the heart of CARE's community-based efforts to improve basic education, prevent the spread of disease, increase access to clean water and sanitation, expand economic opportunity and protect natural resources. CARE also delivers emergency aid to survivors of war and natural disasters, and helps people rebuild their lives.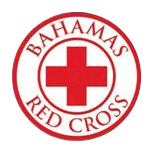 Bahamas Red Cross
The Bahamas branch of the International Red Cross began its work in 1939 under the auspices of the British Red Cross. The Original purpose was to serve the relief needs of Allied troops in the vicinity and particularly those stationed in The Bahamas. In 1945, as World War II ended, priorities shifted from treating wounded soldiers and sailors to treating and controlling disease and malnutrition. The Red Cross fell naturally into service in these areas and established a number of services to aid and care for children, the Center for Deaf Children among them.
The Branch also provided service to the Discharged prisoners Committee, the Child Protection Committee and the Boys Industrial School Visiting Committee.
Haitian Red Cross is not its own organization, it is supported by the regular redccross.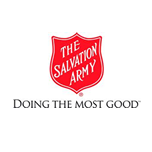 Salvation Army
The Salvation Army was founded as an evangelical organization dedicated to bringing people into a meaningful relationship with God through Christ. Its doctrinal basis is that of the Wesleyan-Arminian tradition. It is composed of persons who are united by the love of God and man, and who share the common purpose of bringing others to Jesus Christ. The word salvation indicates the overall purpose of the organization—to motivate all people to embrace the salvation provided to them in Christ.

The word army indicates that the organization is a fighting force, constantly at war with the powers of evil. Battles are effectively waged through an integrated ministry that gives attention to both body and spirit. It is a total ministry for the total person. The Army cooperates with churches of all denominations to meet the needs of the community. Those who have drifted away from God and those estranged from their own religious affiliations are often attracted to The Salvation Army.They are first urged to seek Christ for pardon and deliverance from sin.
http://www.salvationarmyusa.org/usn/www_usn_2.nsf#
Boxing Hall Of Fame
The Mission of the Boxing Hall of Fame ("BHOF") is to honor and preserve the history of boxing, and in particular, those who have made outstanding contributions and achievements in the development of the game.
The Boxing Hall of Fame features the $100 million dollar ESPN Classic Sports fight film and tape library and radio broadcast collection. The collection includes the fights of all the great champions including: Muhammad Ali, Mike Tyson, George Foreman, Roberto Duran, Marvin Hagler, Jack Dempsey, Joe Louis, Joe Frazier, Rocky Marciano and Sugar Ray Robinson. It is this exclusive fight film library that will separate the Boxing Hall of Fame at the Luxor from the other halls of fame which do not have rights to any video of their sports.
In addition to showcasing these films and tapes in a dynamic entertainment-style experience, the mission of the Boxing Hall of Fame is to display an entertaining, collection of historic memorabilia including rare photographs, posters, ring-worn equipment, belts, trunks, tickets, etc., spanning over one hundred years of boxing history.
The mission of the Boxing Hall of Fame web site will feature a vast media library of photos and video. The retail section will sell unique clothing and memorabilia.